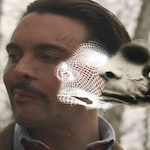 El ganador del premio Emmy del equipo de Brainstorm Digital ha elaborado este trabajo en el que se presenta el antes y el después de la posproducción de la temporada 2 de "Boardwalk Empire" exitosa serie de HBO.
(cortesía de Home Box Office, Inc.) una ideación de ideas-digital.com. Twitter: @ BrainstormVFX.
Boardwalk Empire VFX Breakdowns of Season 2 from Brainstorm Digital on Vimeo.
The Emmy award-winning team at Brainstorm Digital has put together the before and after shots from season 2 of HBO's hit series "Boardwalk Empire". (courtesy of Home Box Office, Inc) www.brainstorm-digital.com. Twitter: @BrainstormVFX.