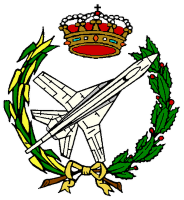 The pedagogical debate on the educational use of blogs, formative perspective, has led to the development of multiple innovative educational experiences. On EUITA the UPM , during this course, is added over that used in the blog as notebook computer, a digital approximation techniques cooperative learning.
This experience takes place in a subject: "Expresión gráfica en la Ingeniería" (on a regulated course of Aeronautical Engineering), in the second half and first-year groups.
Esta página, además de presentar la experiencia, aporta información y enlaces sobre recursos de interés relacionados con la misma. Será actualizada para incorporar otros que se estimen necesarios y todo aquello que se demande a medida que se desarrolle el proceso, conformando un referente para nuevas experiencias.
Paralelamente, utilizando la funcionalidad de creación de páginas que ofrece la plataforma, se asignará una página específica etiquetada "Educational Blogs" ( disponible en el menú lateral ) como recurso organizativo de los participantes. En esta página se incorporan los enlaces a los diferentes blogs. En cada uno de ellos participan entre cuatro y cinco alumnos, que han formado grupos de trabajo de forma libre.
Las primeras actividades deben estar orientadas a establecer lazos entre los participantes, facilitando la asignación de roles y el funcionamiento del grupo. En sucesivas entradas se detallaran las mismas.
Periódicamente se promocionaran aquellos blogs que aporten aspectos de interés reseñables, utilizando la etiqueta [Blogs experimental] para su identificación. Los contenidos serán libres o dirigidos, pero siempre deben enmarcarse en la correspondiente asignatura, sus contenidos, metodologías o aplicaciones.
La creatividad, calidad y el cuidado de la presentación deben guiar la evaluación de los trabajos desde el punto de vista didáctico, el interés particular de los participantes puede aportar nuevas ideas y enriquecer futuras experiencias.
Os invito a seguir esta experiencia en abierto en la que, como punto de partida para el debate, se propone una lectura de ideas y recomendaciones sobre los blogs educativos. The interacción con agentes externos a la universidad, participando mediante los comentarios añade nuevas variables de alto interés formativo.
Una pregunta conduce la experiencia, ¿Puede mejorar las dinámicas activas?
Y si lo hace, ¿En qué aspectos?


Related
¿The Paper blog? El trabajo de los alumnos
Uso educativo de los blogs
Blogs y Educación
Esta experiencia se realiza dentro de la actividad de investigación en metodologías didácticas, del grupo de innovación educativa VGG Polytechnic University of Madrid (UPM)


Otros proyectos publicados
Active Learning: Puentes con palillos
Active methodologies as improved spatial vision